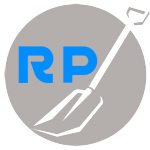 REFORMAS PALAFRUGELL:

15 years' experience at your service.
  A wide range of professionals.
  Flexible schedules suited to your needs.
  We adapt to your budget.
Make your home or business the place you've always dreamt of.
All kinds of  
refurbishment
 and 
renovation work
:
We take care of the refurbishment, you just enjoy it!
Bathroom renovation
Tiles, taps, screens,
showers, bathtubs, etc.
Kitchen renovation
Tiles, countertops made of porcelain
stoneware, granite or resin and more
Bedroom renovation
Layout and remodelling,
painting, etc.
Window renovation
Glazing, frames and casements,
aluminium and PVC closures, etc.
Outdoor renovation
Patios, gardens, terraces, balconies,
façades, roofing, etc.
Comprehensive renovation
Leave it to us and you won't
have to worry about a thing!
We're a company specializing in the construction, refurbishment and renovation of all kinds of spaces, both indoor and outdoor. Partial and full refurbishments and the renovation of business premises.
From the simplest to the most comprehensive work: restoration, maintenance, walls, roofing, façades, insulation, etc. We remodel your home or company by adapting to your needs.
Tell us about your project and we'll make your dream come true with friendly and personalized service.
Request an estimate for your refurbishment or renovation work without any kind of commitment.
Or, if you prefer, call us at 689 004 860.